Directory of Mark Twain's maxims, quotations, and various opinions:

A B C D E F G H I J K L M N O P Q R S T U V W X Y Z

---
AMBITION
When I was a boy, there was but one permanent ambition among my comrades in our village on the west bank of the Mississippi River. That was, to be a steamboatman. We had transient ambitions of other sorts, but they were only transient. When a circus came and went, it left us all burning to become clowns; the first negro minstrel show that came to our section left us all suffering to try that kind of life; now and then we had a hope that if we lived and were good, God would permit us to be pirates. These ambitions faded out, each in its turn; but the ambition to be a steamboatman always remained.
- Life on the Mississippi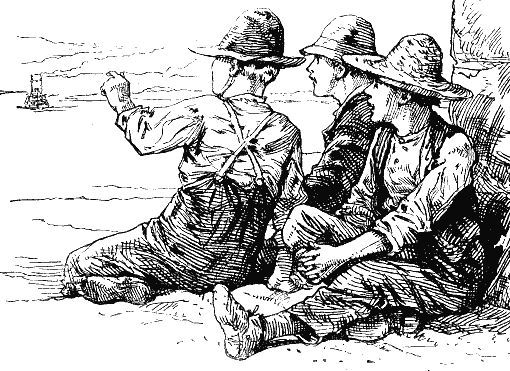 Illustration from first edition of LIFE ON THE MISSISSIPPI
Loie [Fuller], like myself--both red-headed--knew that ambition is a horse that more than one can ride. I grabbed that idea 'way back in the seventies when Artemus Ward came down lecturing Virginia way. Art was a success and I liked the lordly nonchalance with which he spent two or three hundred dollars on a tear. I helped him spend plenty, I assure you, but when Art and the brown taste in my mouth had gone, I took stock. 'Sam,' I said to myself, quite familiar-like, 'Sam, your mental adipose is as good as his, and in originality you can beat him dead.' After these encouraging remarks, I set to work making good.
- quoted in Abroad with Mark Twain and Eugene Field, by Henry W. Fischer (1922).
Keep away from people who try to belittle your ambitions. Small people always do that, but the really great make you feel that you, too, can become great.
- quoted in Morally We Roll Along, by Gay MacLaren (1938).

Quotations | Newspaper Articles | Special Features | Links | Search