Directory of Mark Twain's maxims, quotations, and various opinions:

A B C D E F G H I J K L M N O P Q R S T U V W X Y Z

---

LIGHTNING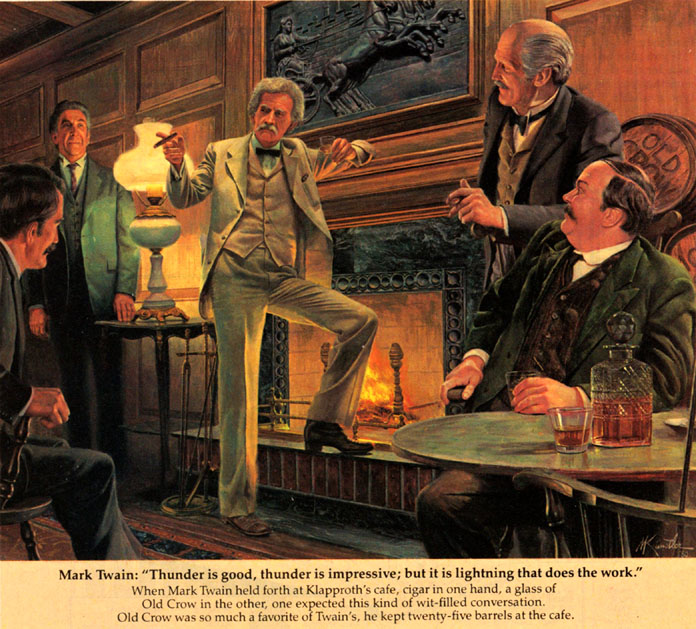 Old Crow whiskey ad featuring Mark Twain at Klapproth's cafe in Elmira, New York from 1980.

Thunder is good, thunder is impressive; but it is lightning that does the work.
- Letter to Henry W. Ruoff, 28 August 1908
The fear of lightning is one of the most distressing infirmities a human being can be afflicted with. It is mostly confined to women, but now and then you find it in a little dog, and sometimes a man.
- "Mrs. McWilliams and the Lightning"
The lightning there is peculiar; it is so convincing, that when it strikes a thing it doesn't leave enough of that thing behind for you to tell whether--Well, you'd think it was something valuable, and a Congressman had been there.
- "The Weather," Mark Twain's Speeches
The difference between the almost right word & the right word is really a large matter--it's the difference between the lightning bug and the lightning.
- Letter to George Bainton, 15 October 1888

Quotations | Newspaper Articles | Special Features | Links | Search