Directory of Mark Twain's maxims, quotations, and various opinions:

A B C D E F G H I J K L M N O P Q R S T U V W X Y Z

---
LOTOS CLUB
There's the Lotos - the first New York club I was ever a member of - my very earliest love in that line. I have been a member of it for considerably more than twenty years, yet have seldom had a chance to look in and see the boys. They turn gray and grow old while I am not watching. And my dues go on.
- "Mental Telegraphy Again"
See related news article from the New York Times, November 17, 1900.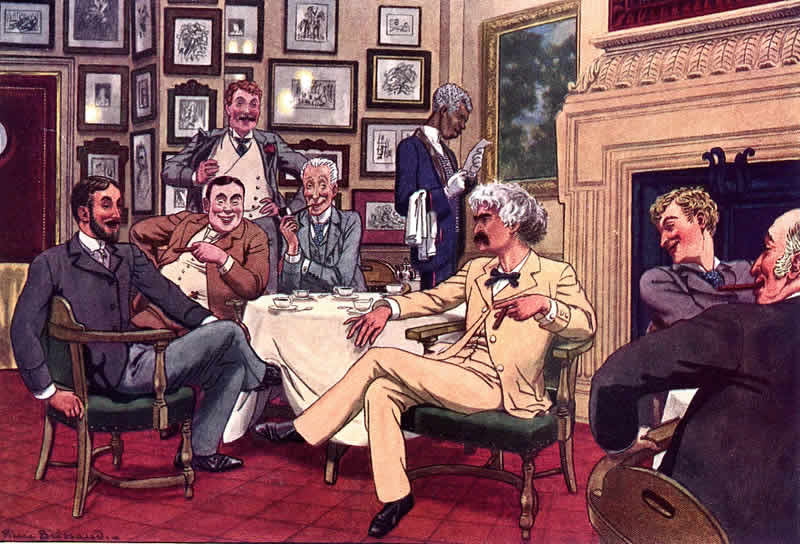 Illustration of Twain at the Lotos Club by Pierre Brissaud from ad for Old Taylor Kentucky Whiskey
from Feb. 1937 COUNTRY LIFE
from the Dave Thomson collection


Program cover for Lotos Club Dinner to
Mark Twain

Quotations | Newspaper Articles | Special Features | Links | Search