Directory of Mark Twain's maxims, quotations, and various opinions:

A B C D E F G H I J K L M N O P Q R S T U V W X Y Z

---
MUSEUM
Finally a cavern was discovered with these inscriptions upon it:
WATERSIDE MUSEUM.
Open at All Hours.
Admission 50 cents.
WONDERFUL COLLECTION OF
WAX-WORKS, ANCIENT FOSSILS, ETC.
Professor Woodlouse affirmed that the word "Museum" was equivalent to the phrase "lumgath molo," or "Burial Place."
- "Some Learned Fables, For Good Old Boys And Girls, Part Second"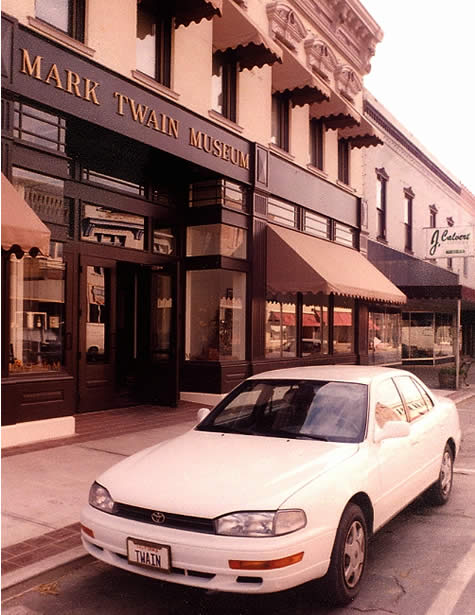 Photo of Mark Twain Museum in Hannibal, Missouri by
Dave Thomson

Quotations | Newspaper Articles | Special Features | Links | Search