Directory of Mark Twain's maxims, quotations, and various opinions:

A B C D E F G H I J K L M N O P Q R S T U V W X Y Z

---
RETORT
I could have made a neat retort but didn't, for I was flurried and didn't think of it till I was downstairs.
- Mark Twain in Eruption (relating to Horace Greeley)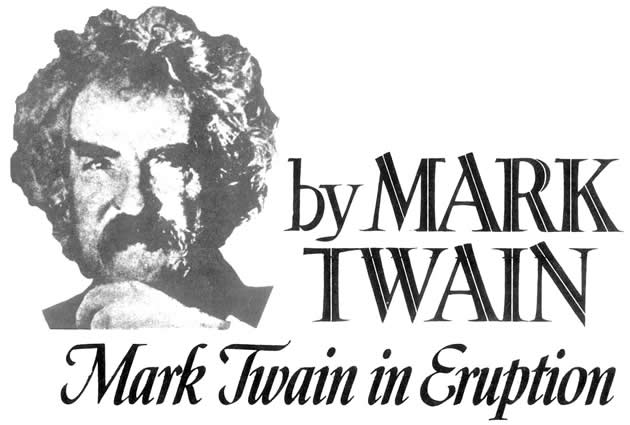 Advertisement for MARK TWAIN IN ERUPTION from NEW YORK TIMES BOOK REVIEW, December. 8, 1940.
But not many would think of that. They would think of it next day, but that is the difference between talent and the imitation of it. Talent thinks of it at the time.
- "Three Thousand Years among the Microbes"

Quotations | Newspaper Articles | Special Features | Links | Search