Directory of Mark Twain's maxims, quotations, and various opinions:

A B C D E F G H I J K L M N O P Q R S T U V W X Y Z

---
ROBBERY
...enlarging his sphere of influence. That is a courteous modern phrase which means robbing your neighbor -- for your neighbor's benefit.
- Following the Equator

A robber is much more high-toned than what a pirate is -- as a general thing. In most countries they're awful high up in the nobility -- dukes and such.
- The Adventures of Tom Sawyer

Man is the only animal that robs his helpless fellow of his country -- takes possession of it and drives him out of it or destroys him. Man has done this in all the ages. There is not an acre of ground on the globe that is in possession of its rightful owner, or that has not been taken away from owner after owner, cycle after cycle, by force and bloodshed.
- "The Lowest Animal"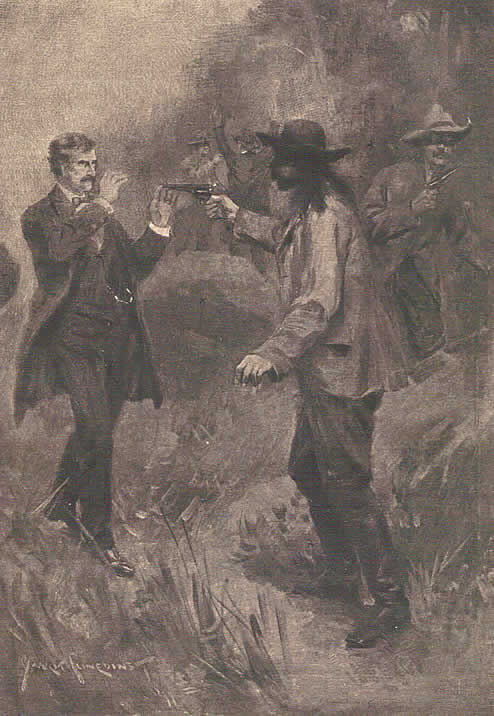 Mark Twain gets robbed as a practical joke.
Illustration by Benjamin W. Clinedinst from 1899 edition of ROUGHING IT.

Quotations | Newspaper Articles | Special Features | Links | Search