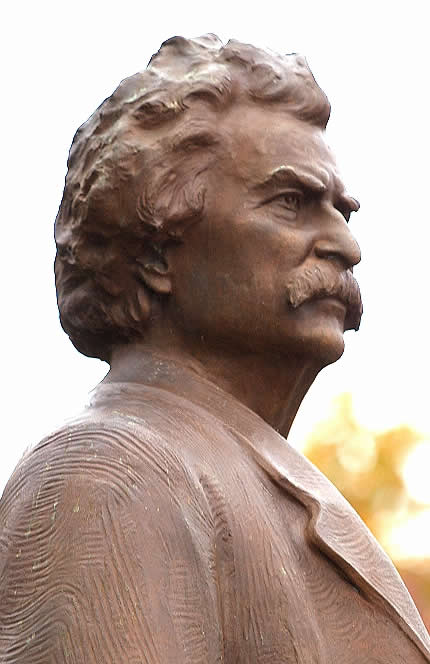 Mark Twain statue, Riverview Park, Hannibal, Missouri.
Photo by Dave Thomson, 2005.
A nation is only an individual multiplied.
- "The Turning-Point of My Life"
A foreigner can photograph the exteriors of a nation, but I think that is as far as he can get. No foreigner can report its interior -- its soul, its life, its speech, its thought.
- "What Paul Bourget Thinks of Us"
Nations do not think, they only feel. They get their feelings at second hand through their temperaments, not their brains.
- "What is Man?"